Glebe Physiotherapy & Sport Medicine, we take the time to listen so we can focus on your individual care needs. Talk to us about everything from a sprained ankle to supporting your family doctor's plan to manage your osteoporosis. To help you meet your goals, we can also work with other members of your health team, such as sports medicine specialists, surgeons, massage therapists and trainers at the gym.
The clinic opened its doors in 1994. Since then, we have focused on empowering patients to be active partners in their own care plans. The more you understand about your health and wellness needs, the more engaged you will be in your recovery.
We use our clinical experience, evidenced-based care and ongoing professional development to get you back on track as quickly as possible. An important part of evidence-based care is listening to our patients so that your values, needs and perspectives are fully integrated into your care plan.
Clinic Team Bios
The clinic team brings a range of experience and expertise to our practice. Education is at the heart of our approach and our team tagline: "Learn more. Move More." We believe an informed and educated patient is more likely to experience success.
We take the time to educate you about the cause of your condition, then we help you learn how to take corrective action and finally we make sure you understand how to manage your condition on your own. Some of our team members are also able to draw on volunteer work that includes regular contact with athletes competing at the local, provincial and national levels.
Our wide-ranging experience means we are familiar with a full range of treatment options, including manual therapy, electrotherapy, exercise therapy, acupuncture and dry needling. We can incorporate these treatment options into well-tested protocols — even for difficult-to-treat chronic conditions.
Marjolein Groenevelt, Physiotherapist
Clinic Director, Glebe Physiotherapy and Sport Medicine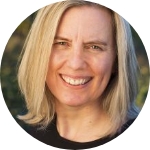 Marjolein completed her degree in physical therapy in 1988 from the University of Toronto and began her career at the Ottawa General Hospital and Children's Hospital of Eastern Ontario. She then worked at several clinics before opening Glebe Physiotherapy and Sports Injury Clinic in 1994. She joined the Lifemark team in 2018 and continues to work directly with patients as well as mentoring and teaching.
Marjolein is committed to ongoing learning and peer review. She completed the examination requirements for designated acupuncture certification in 1994 from Acupuncture Canada and for the post-graduate Certificate in Sports Physiotherapy in 1999 from Sport Physiotherapy Canada (SPC). This was followed by the advanced Diploma in Sports Physiotherapy in 2008, leading to International Sports Physiotherapist designation.
She earned Gunn Intramuscular Stimulation (IMS) certification from the University of British Columbia in 2017. She has completed advanced training in manual therapy, sports injuries, pain management, concussions, vestibular therapy and osteoporosis. Attending conferences, online learning and journal reading adds to her knowledge to improve evidence-based practice, client experience and outcomes. She has presented at Carleton Sport Medicine Rounds and led upper extremity training to clinical physiotherapists.
She has worked with athletes on the field of play and in the clinic in a wide range of sports from local to international levels. She has been a National Team Therapist for Skate Canada and Athletics Canada. She was the Medical Team Lead at Canadian Track and Field Championships in 2017 and 2018 and was a physiotherapist at the 2010 Olympics in Vancouver, Canada.
Marjolein is committed to communicating with the client and the other team members to collaborate on goals and outcomes. She is approachable, responsive, reflective and is available for questions and ongoing education in both English and French.
Katherine Lemay, Occupational Therapist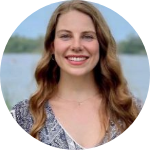 Katherine Lemay pursued a career in occupational therapy after nearly a decade of working for the federal government and non-governmental organizations. Now, she is a fierce health advocate and proud occupational therapist. She has a special interest in mental health, physical rehabilitation and maternal/pelvic health. Her Master's degree research project included the development of a prenatal course offered to new mothers to best prepare for their role transition in the hopes of reducing the occurrence of post-partum depression.
She is engaged in her community, exemplified by the co-founding of the online platform Over the Top OT (OTOT) that gathers occupational therapists globally and locally to share learnings, advancements and enhance the sense of pride and community.
Other than her professional experience, Katherine is a martial arts instructor, Franco-Colombienne and an avid traveller and hiker.
Mike Seto, Physiotherapist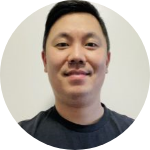 Mike graduated from Western University with a Master's degree in Physiotherapy in 2013 and a Bachelor of Science in Biopharmaceutical Sciences degree in 2011 from the University of Ottawa. He continued his education to assure quality of care for his patients by completing the level 1 & 2 manual therapy (CPA orthopedic division), level 1 & 2 acupuncture (AFCI), Certificate in Spinal Manipulative Therapy (Swodeam Institute), Lifemark Vestibular Rehabilitation training. Mike has been a part of the Pro Physio/Lifemark team since graduating in 2013.
Mike has an interest in treating a variety of different orthopaedic injuries from sports injuries, motor-vehicle accidents, workplace injuries, and concussion amongst other injury types. While attending Western, his work on Can Can a Compression Vest Improve Balance in Subjects With a Mild Traumatic Brain Injury (mTBI): A Pilot Study helped his team win the London District Ontario Physiotherapy Association Book Prize.
Mike has always had an interest in sports; whether working, volunteering, participating or watching. In his free time, Mike regularly participates in various sports in particular road cycling, dodgeball, basketball, yoga and ultimate frisbee.
Remi Pearl, Chiropractor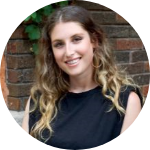 Dr. Remi Pearl (She/Her) graduated as a Doctor of Chiropractic from the Canadian Memorial Chiropractic College. Prior to that, she obtained a Bachelor of Science in Kinesiology from Queen's University. Dr. Pearl is currently completing the Contemporary Medical Acupuncture course at McMaster University. Her passion for Chiropractic began while working as a team trainer for the varsity volleyball team throughout her university years.
Remi approaches each assessment and treatment with an evidence-based approach in hopes of helping each patient achieve their individual goals. She uses a diversified Chiropractic technique incorporating soft tissue therapy, chiropractic adjustments, rehabilitation, neurofunctional acupuncture, orthotics, taping and most importantly, patient education. Dr. Pearl has a keen interest in helping her patients restore to their optimal function by working closely with them to create a personalized treatment plan.
Growing up in the Glebe, Remi is excited to return to Ottawa after many years away. When outside of clinic, you can find her immersing herself in the outdoors, travelling and spending time at the barn where she competed in horse jumping for many years. She looks forward to returning home and to giving back to the exciting and vibrant Ottawa community.
Benjamin Gaunce, Speech Language Pathologist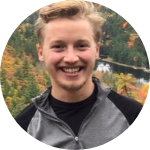 Ben graduated from McGill's School of Communication Sciences and Disorders with a Master of Speech-Language Pathology. He is clinically certified through the College of Audiologists and Speech-Language Pathologists of Ontario. Ben holds additional certifications in swallowing assessment, voice treatment and accent modification.
Experienced in cognitive communication, transgender vocal health, augmentative and alternative communication, and group aphasia therapy, Ben covers a wide range of speech & language areas in his practice. He joined the Lifemark team in 2019.
Outside of the office, Ben enjoys hiking, reading, playing piano and Dungeons & Dragons.
Annika Andersen, Kinesiologist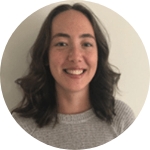 Annika graduated from Western University with a Bachelor of Arts in Kinesiology in 2020. She then attended Humber College for a post-graduate diploma in Exercise Science and Lifestyle Management and became a Registered Kinesiologist in 2022.
Margi Munshi, Physiotherapy Resident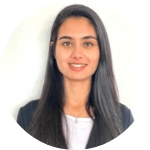 Margi was born, grew up and educated in India. With a First Class Honours Degree in Physiotherapy from the M.S. University, she has previously worked for the Government Civil Hospital. Additionally, she has over 2 years of experience working within Private Practice. She came to Canada in 2019 to pursue her Physiotherapy career. Throughout her professional journey, she has taken an additional continuing education courses including an the McKenzie Techniques for Lumbar spine, Acupuncture and dry needling.
Margi combines a straightforward and honest approach with empathy and humour to help her patients achieve their therapeutic values. It's her passion to work with clients who want to return to work, sports, or their daily life routine pain-free. She uses an active rehabilitation approach in her treatment – with a strong focus on hands-on/manual therapy along with functional exercises and modalities to improve the patient's quality of life and help them reach their goals. She is also a firm believer in evidence-based practice, which ensures that the patient receives the best and most up-to-date care.
In her free time, Margi enjoys doing yoga, playing guitar, singing or spending time with friends.
Susan Yungblut, Physiotherapist and Urban Poling Master Trainer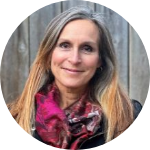 Glebe Physiotherapy/ Lifemark Health is proud to introduce a new service within our clinical rehabilitation offerings: Expert Nordic Walking/ Urban Poling Instruction.
We welcome Susan Yungblut, Physiotherapist and Urban Poling Master Trainer, to our interdisciplinary treatment team.
Susan Yungblut is an experienced physiotherapist who is now joining Glebe Physiotherapy/ Lifemark Health as an expert Nordic Walking consultant. Susan brings over 15 years of experience working with clients living with musculo-skeletal/orthopaedic conditions. Her exercise prescription expertise includes personalized Nordic walking instruction. Susan helps clients discover how regular Nordic Walking/Urban Poling contributes to effective self-management of commonly seen conditions such as osteoarthritis of the knee, hip and ankle, Achilles tendon problems and low back pain. She also supports clients to learn how Nordic walking, performed with proper technique, facilitates postural alignment, improves balance and stability, cardiovascular health and develops upper body and core strength – all common components of an effective evidence-based physiotherapy/ rehabilitation program. Susan works closely with her professional colleagues to seamlessly integrate Nordic walking within client's goal setting and treatment plans.
Work with Susan to gain knowledge, develop confidence and motivation to include regular Nordic Walking/ Urban Poling into your rehabilitation program for a lifetime of fitness and wellness.