Glebe Physiotherapy & Sport Medicine, we take the time to listen so we can focus on your individual care needs. Talk to us about everything from a sprained ankle to supporting your family doctor's plan to manage your osteoporosis. To help you meet your goals, we can also work with other members of your health team, such as sports medicine specialists, surgeons, massage therapists and trainers at the gym.
The clinic opened its doors in 1994. Since then, we have focused on empowering patients to be active partners in their own care plans. The more you understand about your health and wellness needs, the more engaged you will be in your recovery.
We use our clinical experience, evidenced-based care and ongoing professional development to get you back on track as quickly as possible. An important part of evidence-based care is listening to our patients so that your values, needs and perspectives are fully integrated into your care plan.
Physiotherapist team bios
The clinic team brings a range of experience and expertise to our practice. Education is at the heart of our approach and our team tagline: "Learn more. Move More." We believe an informed and educated patient is more likely to experience success.
We take the time to educate you about the cause of your condition, then we help you learn how to take corrective action and finally we make sure you understand how to manage your condition on your own. Some of our team members are also able to draw on volunteer work that includes regular contact with athletes competing at the local, provincial and national levels.
Our wide-ranging experience means we are familiar with a full range of treatment options, including manual therapy, electrotherapy, exercise therapy, acupuncture and dry needling. We can incorporate these treatment options into well-tested protocols — even for difficult-to-treat chronic conditions.
Marjolein Groenevelt, Physiotherapist
BSc PT, University of Toronto, 1988
CAFCI 1995 (Certified by the Acupuncture Foundation of Canada Institute)
Certificate Sports Physiotherapy 1999
Diploma Sports Physiotherapy 2009
GunnIMS (University of British Columbia) 2017
An experienced clinical physiotherapist, Marjolein is interested in people: their injuries, abilities, pain and recovery.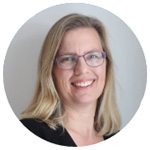 Starting her career at the Ottawa Hospital gave her a broad perspective on adult patient care and significant health issues. At the Children's Hospital of Eastern Ontario, she gained valuable experience in pediatrics from babies to teenagers – in general health issues, orthopedics, neurology, congenital issues, fractures and growth plate injuries.
Marjolein practised at Ottawa area clinics and then established Glebe Physiotherapy & Sport Medicine in 1994, which she continued to own and operate until 2018. Over the years, she completed extensive training and accreditation in acupuncture, manual therapy, dry needling, GunnIMS, sports physiotherapy, seniors, osteoporosis (BoneFit), pain science, concussions and vestibular problems.
Her Sports Physiotherapy designation is an extensive post-graduate accreditation, the result of hundreds of hours of on-site, direct athlete care as well as written and oral exams. Marjolein has helped athletes from hockey, ringette, soccer, figure skating, dance, track and field, long distance running and more. She was national team therapist for international events for Athletics Canada and Skate Canada, and a physiotherapist at the Richmond Olympic Oval for the 2010 Vancouver Olympic Games. Marjolein was co – medical lead for the Athletics Canada National Championships in Ottawa in 2017 and 2018.
In 2018, Glebe Physiotherapy & Sport Medicine joined the Lifemark Health team. As Clinic Director, Marjolein continues to work full-time in direct client care and clinic management. A long time Glebe resident, she is committed to delivering high-quality health services within a community.
Marjolein's years of experience and education have contributed to a deep understanding and respect of the values and needs of clients of all ages and abilities. She strives to deliver high quality care and welcomes your questions.
Sandra Coulthart, Physiotherapist
BSc PT, McGill University, 1976
​Most of Sandra's almost four decades of experience has been in outpatient clinics, but she has also worked in a factory and in acute-care and rehabilitation hospitals. Sandra has assessed
and treated a broad range of patients with widely varying needs arising from acute and chronic injuries (such as motor vehicle accidents, repetitive-strain injuries, and disc derangements), as well as from chronic pain (including nerve-impingement syndromes), arthritis, and surgery. She is trained and experienced in acupuncture and dry needling.
Sandra has also worked in several different regions across Canada and speaks French and English. This has allowed her to enjoy extensive contact with people from diverse backgrounds, ages and occupations.
Anne Taillon-Hobson, Physiotherapist
BSc PT, University of Toronto, 1988
Anne has been a clinical physiotherapist in Ottawa for over 30 years, initially practising in settings of neuropediatrics (OCTC), inpatient hospital care (CHEO) and then mainly in orthopedics at area clinics. She has now settled at Glebe Physiotherapy and Sports Injuries Clinic, providing clients of the clinic with her depth of clinical experience and care.
Anne's passion for the use of exercise and movement in recovery for injury and illness began during her honours degree in Physical Education (University of Ottawa, 1985) prior to completing her physiotherapy training. She then completed a M.Sc. in Human Kinetics (university of Ottawa, 2010) where her thesis specialised in the motor control of abdominal and core muscles. She has also developed in-depth clinical skills and earned a certificate in Manual and Manipulative Therapy (1999-2000) as well as a certificate in Fundamental/core Medical Acupuncture (McMaster University, 2017). She is Bone-Fit trainer (September 2018) and has completed many courses in motor control, treatment of the myofascial system, and concussions. Anne has also worked with research investigating the use of virtual reality rehabilitation in stroke patients at the Bruyere Research Institute.
Anne's passion has always been to help people be the best they can be in their daily activities and sporting lives. She helps her clients achieve their goals by using her thorough theoretical knowledge, extensive clinical skill as well as attentive listening and creative problem-solving.